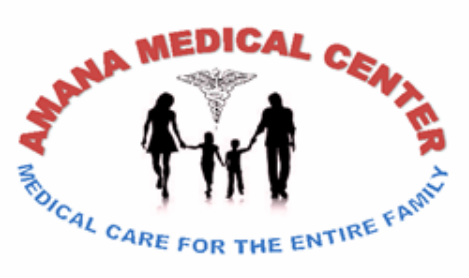 WELCOME TO OUR FAMILY MEDICAL CENTER.
AMANA MEDICAL CENTER MAIN OFFICE BUILDING FRONT VIEW.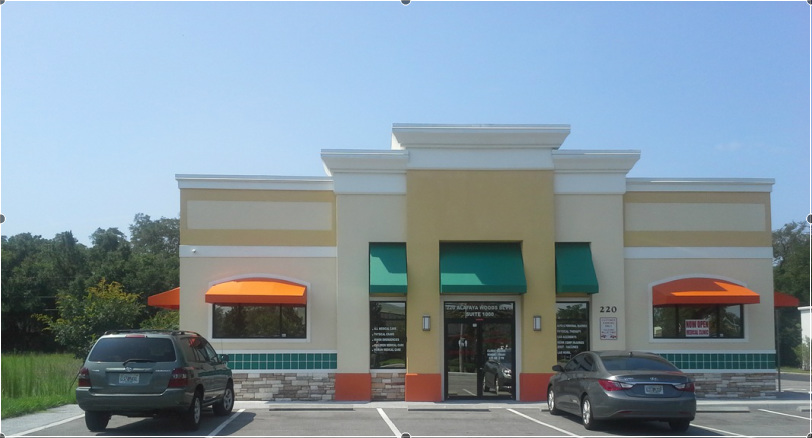 School & Sports Physicals DOT Physicals Auto Injuries, Minor Emergencies, BP & Diabetes, Well Woman Exams & Pap Smears, Vaccines To All Family Members.
---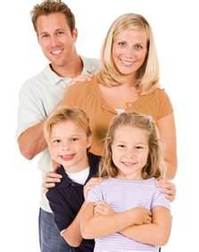 Our Clinic currently provides quality, affordable medical care for the entire family. Patients are seen even if they do not have health insurance. The medical center provides comprehensive medical care, physicals, and also treats Minor Emergencies and Auto Injuries. Our clinic provides same day medical care access, walk-ins and new patient accepted all the time. However, we recommend our patients to make appointments to ensure they can be seen promptly.

Vision Statement
Our vision is to be recognized as a "go-to" Family and Urgent Care Clinic that provides medical services to the residents of Great Orlando & Oviedo at any time.

CARE PHILOSOPHY

Our mission is to provide quality, affordable medical care for the entire family with a high standard of communication to achieve maximum patient satisfaction.

We listen to our patients, anticipate their medical needs, and work to establish trust and to earn their loyalty. We try to provide superior healthcare service for our patients and their families. Our emphasis is in the Oviedo/Orlando healthcare market, although other opportunities in different areas can be explored. We care for our staff by helping them with their medical training and continuing education, since we believe they are the most important asset for our success. We serve our patients with up-to-date medical equipment and technology that meet their needs. We emphasize growth and profitability to enlarge our medical service area to enable us to reach more patients in our community. We care about patients and we accept them from all socioeconomic levels to provide healthier communities. We maintain the standards and rules for disposing of dealing with bio-medical hazard.

SPECIALTIES
URGENT CARE MEDICINE
Outpatient clinic: Minor emergency, auto & personal injury. Acute infectious conditions; such as Strep throat, ear infection, bronchitis, and pneumonia. Asthma, sinus allergies & insect bites. Pediatric & woman care. STDs. Office Lab work, EKG, Shots for children and adults.

GENERAL / FAMILY MEDICINE
Medical care for all family members at all ages. Primary medical care and Management of all acute & chronic diseases, minor surgery. Medical care for Gastritis, Hepatitis, Arthritis, skin rash, DM, HTN, and Thyroid dx. Ordering all required tests & referral to other Physicians & Hospitals.
_
---
AMANA MEDICAL CENTER

Family & Urgent Care Medicine.

SMILE, WE'RE ON YOUR SIDE. WE MAKE HEALTH CARE EASY & AFFORDABLE.

www.amanamedicalcenter.com
Info@amanamedicalcenter.com


AMANA MEDICAL CENTER
220 Alafaya Woods Blvd Ste:1000.
Oviedo, FL 32765

T: 407 542-7335
F: 407 542-7338

Open 7 days a week
Regular Hours:
Mon- Fri: 8:30AM - 5PM.
Extended Hours:
Wend: 5PM - 7PM.
Sat-Sun: 9AM - 3PM.

NEW PATIENT ACCEPTED ALL THE TIME.
SELF-PAY & INSURANCE PLANS ACCEPTED.
We accept most major insurance plans, and we offer fair, upfront pricing with payment by cash, debt or credit for office visits, procedures or blood work.

Please call our main phone numbers to request an appointment. Walk-ins are also Welcome for urgent.

The Clinic Will be Closed at following Holiday Days:
* New Year's Day 1/01/17.
* Memorial Day 5/29/17.
* Independence Day 7/04/17.
* Labor Day 9/04/17
* Thanksgiving Day 11/23/17
* Christmas Day 12/25/17.

AUTO - CAR ACCIDENTS CLAIMS ACCEPTED.


Car Accident Injury evaluation & Treatments done at our medical centers.
We provide medical care & physical therapy to auto injury cases including manual & massage therapy, Ultrasound therapy, EMS therapy, therapeutic exercises & more.

A person in a car accident may experience one or all of the following symptoms stemming from spinal injury or bruising:
* Lower and / or Upper Back Pain * Neck Pain / Whiplash * Headaches * Pinched Nerves
* Sciatica * Slipped Disc * Stress & anxiety. * Shoulder and / or Arm * Legs / knees pain.

If you have injured from auto accident or need help please contact us ASAP.


---